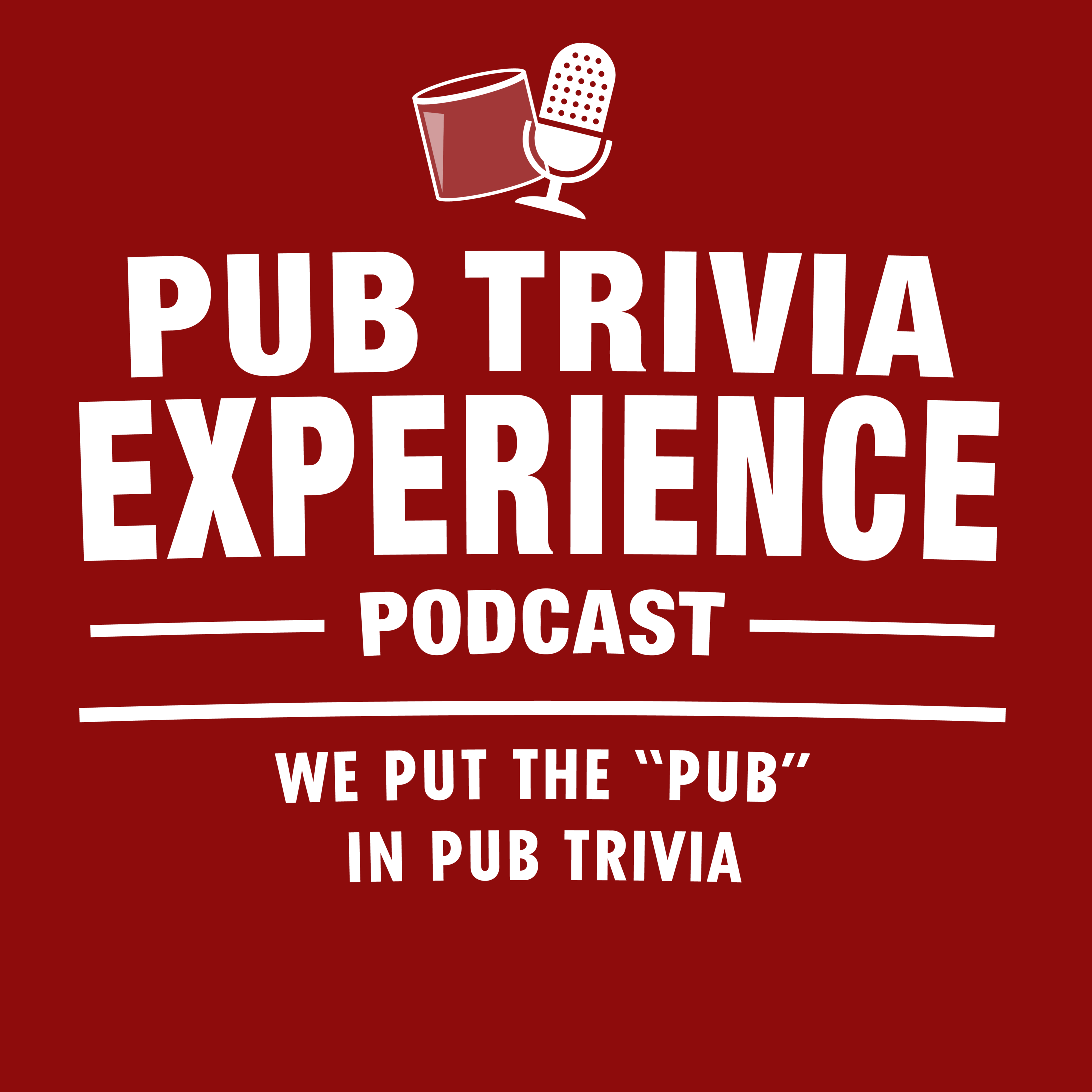 This show has one of the most insane endings you'll ever hear, you won't want to miss this one! 
Leah is hosting this game as we have Chris & Sarah going up against the team of Mike & Nikki in this original game written by Leah herself!
Enjoying the show?  Leave us a 5-star rating and write us a review!
Find our NEW Facebook Group: The Lounge: Fans of Pub Trivia Experience and Boozy Bracketology to join in our healthy debates, shout out what we're drinking, and get to know some really cool people!
Instagram: @PubTriviaExperience
Twitter: @PubTriviaPod
Enjoy the show!