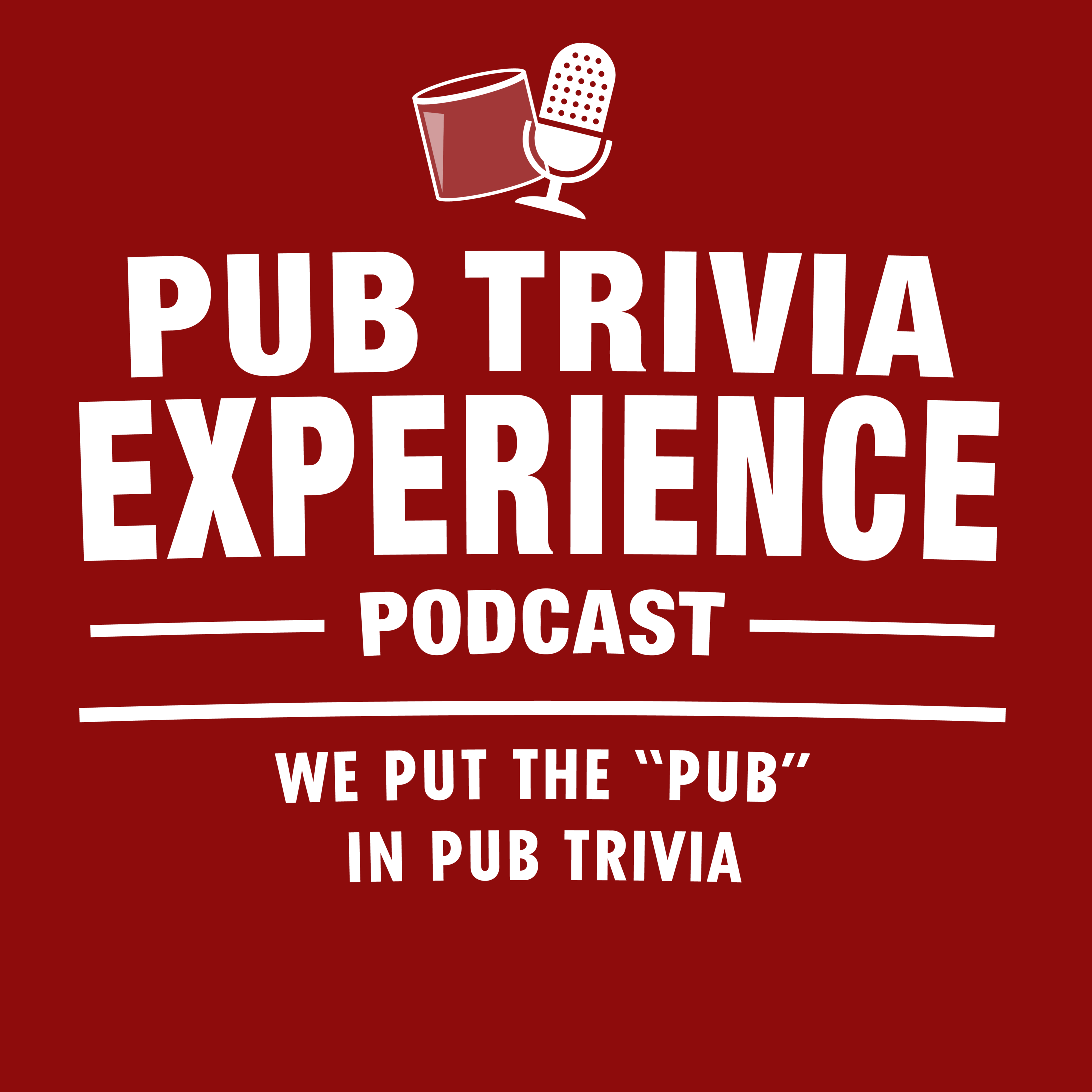 Chris is BACK in the hosts chair this week as we have a short 1:1:1 game between Tony, Jennifer, and newcomer Jason.  We are pregaming with some good drinks and some complete the list style games before jumping head first into MOVIE TRIVIA!
Want to support the Pub Trivia Experience?
Leave us a 5 star rating & write us a review!
Facebook: The Lounge: Fans of Pub Trivia Experience & Boozy Bracketology
Twitter: @PubTriviaPod
Instagram: Pub Trivia Experience
Enjoy the show!