Episodes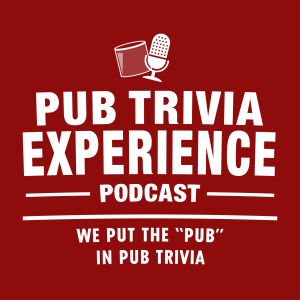 Sunday Nov 07, 2021
Sunday Nov 07, 2021
Welcome back to Season 3 of the Trivia Hot Seat!  Chris is back to host as Leah takes her shot at the Season 2 crown!  Drinks and madness ensue!
Are you enjoying the show?
www.patreon.com/ptebb
Facebook: The Lounge: Fans of Pub Trivia Experience & Boozy Bracketology
Twitter: @PubTriviaPod
Instagram: Pub Trivia Experience
PubTriviaExperience@gmail.com
Don't forget – Leave us a 5 Star Rating and write us a review
Enjoy The Show!
Music: I Domine by Shane Ivers - https://www.silvermansound.com