Episodes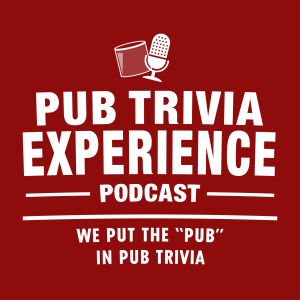 Thursday Jul 21, 2022
Thursday Jul 21, 2022
Welcome to the second round of the Mike-hosted region of the Hot Seat tournament! This episode pits round 1 winners Lauren and Heather against each other in a game packed with knowledge and hilarity. Come for the trivia, stay for the laughter, stay even longer for a surprising discussion about feet.
Are you enjoying the show?
www.patreon.com/ptebb

Facebook: The Lounge: Fans of Pub Trivia Experience & Boozy Bracketology
Twitter: @PubTriviaPod
Instagram: Pub Trivia Experience
PubTriviaExperience@gmail.com
Don't forget – Leave us a 5 Star Rating and write us a review
Enjoy The Show!

And if you like the Pub Trivia Experience, be sure to check out our sister podcast, Boozy Bracketology!