Episodes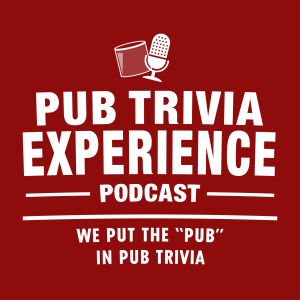 Thursday Jul 28, 2022
Thursday Jul 28, 2022
We're headed to Jeff's quadrant of the brack to listen to Scott B. take on Asha! How far can Asha make it in this hot seat bracket? Can Scott take down the PTE pro?
Are you enjoying the show?
www.patreon.com/ptebb

Facebook: The Lounge: Fans of Pub Trivia Experience & Boozy Bracketology
Twitter: @PubTriviaPod
Instagram: Pub Trivia Experience
PubTriviaExperience@gmail.com
Don't forget – Leave us a 5 Star Rating and write us a review
Enjoy The Show!

And if you like the Pub Trivia Experience, be sure to check out our sister podcast, Boozy Bracketology!