Episodes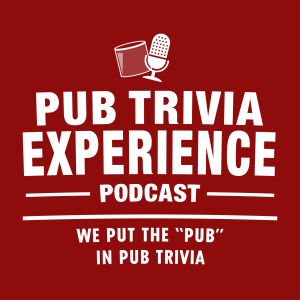 Wednesday Sep 28, 2022
Wednesday Sep 28, 2022
Welcome back to the Pub everyone!  This week we are crowning a champion in Tim's region of the bracket to see who goes on to face Nate in the semifinals of the PTE Hot Seat Trivia Tournament!  It's the Trivia Godfather himself Jonathan Oakes taking on Drew Cranisky - winner moves on, loser goes home!
Are you enjoying the show?
Discord: www.ptebb.com/discord
Merch: www.ptebb.com
Facebook: The Lounge: Fans of Pub Trivia Experience & Boozy Bracketology
Twitter: @PubTriviaPod
Instagram: Pub Trivia Experience
Don't forget – Leave us a 5 Star Rating and write us a review
Enjoy The Show!