Episodes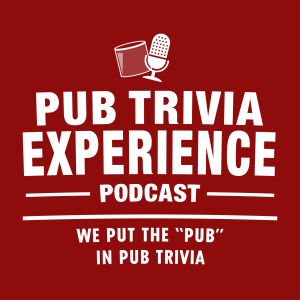 Thursday Nov 17, 2022
Thursday Nov 17, 2022
Well after the trivia tournament and a few hot seats, this week we throw it back to our roots!  its as close to a. normal format as we can get!  It's Chris vs Mike vs Tim in a head 2 head 2 head trivia spectacle!
Are you enjoying the show?
Discord: www.ptebb.com/discord
Merch: www.ptebb.com
Facebook: The Lounge: Fans of Pub Trivia Experience & Boozy Bracketology
Twitter: @PubTriviaPod
Instagram: Pub Trivia Experience
Don't forget – Leave us a 5 Star Rating and write us a review
Enjoy The Show!