Episodes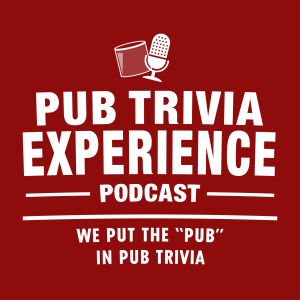 Thursday Dec 01, 2022
Thursday Dec 01, 2022
We have a special and fun episode for you today in a format you've never seen before!  Chris is hosting as Jeff, Mike, and Marrissa play in a special game that is ALL pre-game questions... with a little twist!
Are you enjoying the show?
Discord: www.ptebb.com/discord
Merch: www.ptebb.com
Facebook: The Lounge: Fans of Pub Trivia Experience & Boozy Bracketology
Twitter: @PubTriviaPod
Instagram: Pub Trivia Experience
Don't forget – Leave us a 5 Star Rating and write us a review
Enjoy The Show!