Episodes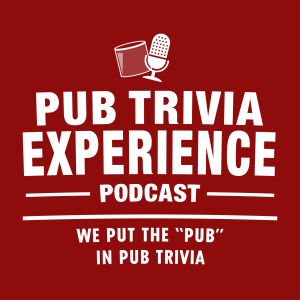 Wednesday Dec 07, 2022
Wednesday Dec 07, 2022
"Buddy the elf, what's your favorite color?"
Whether you love or hate the now-classic Will Farrell holiday movie, Elf, you'll love this episode. Long-time friends of the show and Patreon subscribers Hannah and Jeremy take on Jeff and Marrissa in this 2 vs 2 holiday hot seat. 
Are you enjoying the show?
Discord: www.ptebb.com/discord
Merch: www.ptebb.com
Facebook: The Lounge: Fans of Pub Trivia Experience & Boozy Bracketology
Twitter: @PubTriviaPod
Instagram: Pub Trivia Experience
Don't forget – Leave us a 5 Star Rating and write us a review
Enjoy The Show!