Episodes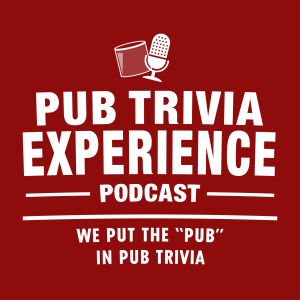 Thursday Dec 15, 2022
Thursday Dec 15, 2022
Welcome back to the Pub!  This week we have Chris hosting a 2:2 pop culture centric game pitting Mike and Tim against Leah and Patreon supporter Bryan Nash in a race to close out decades!  50's, 60's, 70's 80's, 90's, and 00's are all up for grabs - time to see who our champion is!
Are you enjoying the show?
Discord: www.ptebb.com/discord
Merch: www.ptebb.com
Facebook: The Lounge: Fans of Pub Trivia Experience & Boozy Bracketology
Twitter: @PubTriviaPod
Instagram: Pub Trivia Experience
Don't forget – Leave us a 5 Star Rating and write us a review\
Enjoy The Show!