Episodes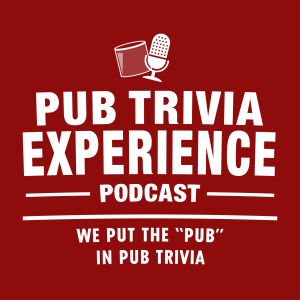 Thursday Dec 22, 2022
Thursday Dec 22, 2022
Come celebrate an early Festivus with the rest of us as Chris takes on Mike in this head-to-head hot seat of festive trivia. Nikki's got a mix of general knowledge and holiday-themed questions, along with a lot of humming at halftime, as we see who will be victorious in these feats of trivia strength.

Are you enjoying the show?
www.patreon.com/ptebb

Discord: www.ptebb.com/discord
Merch: www.ptebb.com
Facebook: The Lounge: Fans of Pub Trivia Experience & Boozy Bracketology
Twitter: @PubTriviaPod
Instagram: Pub Trivia Experience
PubTriviaExperience@gmail.com
Don't forget – Leave us a 5 Star Rating and write us a review
Enjoy The Show!

And if you like the Pub Trivia Experience, be sure to check out our sister podcast, Boozy Bracketology!