Episodes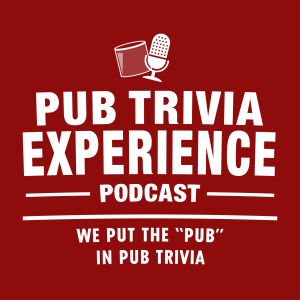 Saturday Jan 28, 2023
Saturday Jan 28, 2023
Hey everyone!  I've been locked down with Covid and haven't been feeling up to editing an ep for this week... so here's a Bonus Ep that Mike and Jeff W recorded on a recent family vacation they took together.  Enjoy the show!
Are you enjoying the show?
Discord: www.ptebb.com/discord
Merch: www.ptebb.com
Facebook: The Lounge: Fans of Pub Trivia Experience & Boozy Bracketology
Twitter: @PubTriviaPod
Instagram: Pub Trivia Experience
Don't forget – Leave us a 5 Star Rating and write us a review
Enjoy The Show!