Episodes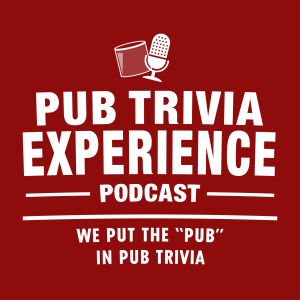 Wednesday Feb 15, 2023
Wednesday Feb 15, 2023
We are BACK to our old school original Hot Seat format this week... 45 minutes of non-stop trivia questions and answers and this week we have strapped Tim to the hot seat!  Chris is hosting this all Office brand of the show so you do NOT want to miss this!
Are you enjoying the show?
Discord: www.ptebb.com/discord
Merch: www.ptebb.com
Facebook: The Lounge: Fans of Pub Trivia Experience & Boozy Bracketology
Twitter: @PubTriviaPod
Instagram: Pub Trivia Experience
Don't forget – Leave us a 5 Star Rating and write us a review
Enjoy The Show!