Episodes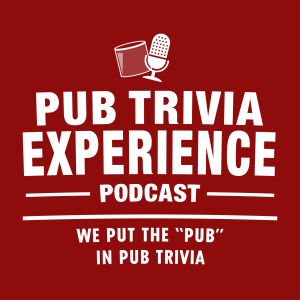 Friday Feb 24, 2023
Friday Feb 24, 2023
We've gone ahead and found a way to get the busiest woman in trivia on the PTE Hot Seat!  Wouldn't you know it... she's full of jokes and correct answers!  From Liquid Kourage entertainment welcome Jay Borsom!  
Are you enjoying the show?
Discord: www.ptebb.com/discord
Merch: www.ptebb.com
Facebook: The Lounge: Fans of Pub Trivia Experience & Boozy Bracketology
Twitter: @PubTriviaPod
Instagram: Pub Trivia Experience
Don't forget – Leave us a 5 Star Rating and write us a review
Enjoy The Show!