Episodes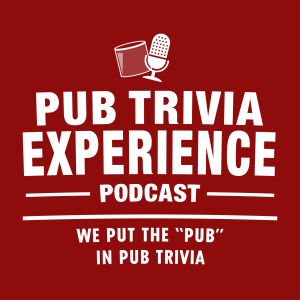 Wednesday Mar 01, 2023
Wednesday Mar 01, 2023
Welcome back to the Pub!  This week we have another classic Hot Seat episode featuring Drew from the Nerd Off Podcast (which we've all been on... its awesome... check it out).  How will he handle the hot seat?  With jokes and laughter I assure you!
Are you enjoying the show?
Discord: www.ptebb.com/discord
Merch: www.ptebb.com
Facebook: The Lounge: Fans of Pub Trivia Experience & Boozy Bracketology
Twitter: @PubTriviaPod
Instagram: Pub Trivia Experience
Don't forget – Leave us a 5 Star Rating and write us a review
Enjoy The Show!