Episodes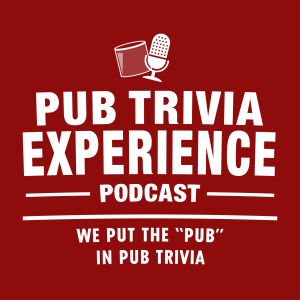 Wednesday Mar 08, 2023
Wednesday Mar 08, 2023
We have a hot seat virgin joining us this week!  Patreon subscriber and all around awesome person Brittany Shaw is climbing into the hot seat for her first go around in this format... will she best her Timeses Tim?  Only one way to find out...
Are you enjoying the show?
Discord: www.ptebb.com/discord
Merch: www.ptebb.com
Facebook: The Lounge: Fans of Pub Trivia Experience & Boozy Bracketology
Twitter: @PubTriviaPod
Instagram: Pub Trivia Experience
Don't forget – Leave us a 5 Star Rating and write us a review
Enjoy The Show!