Episodes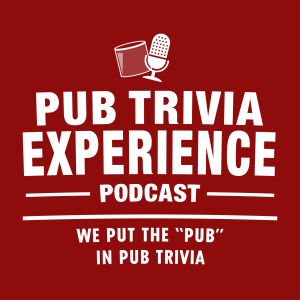 Wednesday Mar 15, 2023
Wednesday Mar 15, 2023
Welcome back to the Pub! Mike is back for his 3rd round in the Hot Seat. Will Chris and his vast catalog of questions leave Mike sobbing on the floor, or will the tears be mostly from laughter? Tune in to find out...
Are you enjoying the show?
www.patreon.com/ptebb

Discord: www.ptebb.com/discord
Merch: www.ptebb.com
Facebook: The Lounge: Fans of Pub Trivia Experience & Boozy Bracketology
Twitter: @PubTriviaPod
Instagram: Pub Trivia Experience
PubTriviaExperience@gmail.com
Don't forget – Leave us a 5 Star Rating and write us a review
Enjoy The Show!

And if you like the Pub Trivia Experience, be sure to check out our sister podcast, Boozy Bracketology!