Episodes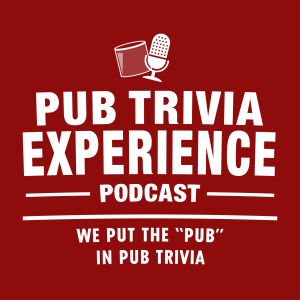 Wednesday Mar 22, 2023
Wednesday Mar 22, 2023
We're back for another round of the Hot Seat! After just narrowly missing a trip to the Final Four in last summer's tournament, the amazing Scott Brill is rejoining us to take on 45 minutes of non-stop trivia. How will he fare when it's just him against the clock? You'll have to listen to know for sure...
Are you enjoying the show?
www.patreon.com/ptebb

Discord: www.ptebb.com/discord
Merch: www.ptebb.com
Facebook: The Lounge: Fans of Pub Trivia Experience & Boozy Bracketology
Twitter: @PubTriviaPod
Instagram: Pub Trivia Experience
PubTriviaExperience@gmail.com
Don't forget – Leave us a 5 Star Rating and write us a review
Enjoy The Show!

And if you like the Pub Trivia Experience, be sure to check out our sister podcast, Boozy Bracketology!