Episodes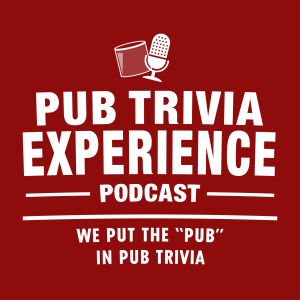 Wednesday Mar 29, 2023
Wednesday Mar 29, 2023
Hey all!  We are taking a week long break from the Hot Seat S3 in order to bring you this FUN Friends themed Hot Seat episode!  Our favorite Australian is here to impress us with her Friends (and US Geography) knowledge and have a genuinely good time on the hot seat!
Are you enjoying the show?
Discord: www.ptebb.com/discord
Merch: www.ptebb.com
Facebook: The Lounge: Fans of Pub Trivia Experience & Boozy Bracketology
Twitter: @PubTriviaPod
Instagram: Pub Trivia Experience
Don't forget – Leave us a 5 Star Rating and write us a review
Enjoy The Show!