Episodes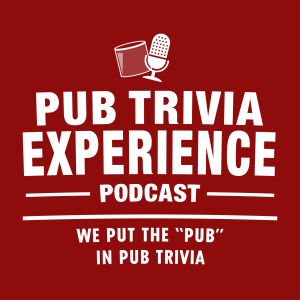 Thursday Apr 13, 2023
Thursday Apr 13, 2023
We are winding down season 3 of the PTE Hot Seat and Natalie is jumping on board!  Our friend from the other side of the world is waking up early and playing some trivia!  How will she do?  45 minutes, an endless barrage of trivia questions and answers, and no breaks - THIS is the trivia hot seat!
Are you enjoying the show?
Discord: www.ptebb.com/discord
Merch: www.ptebb.com
Facebook: The Lounge: Fans of Pub Trivia Experience & Boozy Bracketology
Twitter: @PubTriviaPod
Instagram: Pub Trivia Experience
Don't forget – Leave us a 5 Star Rating and write us a review
Enjoy The Show!