Episodes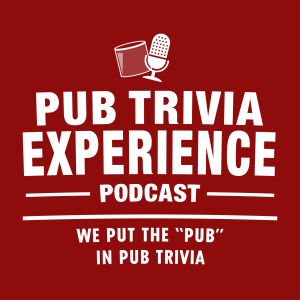 Wednesday Apr 19, 2023
Wednesday Apr 19, 2023
The hot seat season 3 is winding down with our penultimate episode - it's Tim Dippel taking his turn!  Will he be able to match his Frienemy Brittany?  Only one way to find out...
Are you enjoying the show?
Discord: www.ptebb.com/discord
Merch: www.ptebb.com
Facebook: The Lounge: Fans of Pub Trivia Experience & Boozy Bracketology
Twitter: @PubTriviaPod
Instagram: Pub Trivia Experience
Don't forget – Leave us a 5 Star Rating and write us a review
Enjoy The Show!