Episodes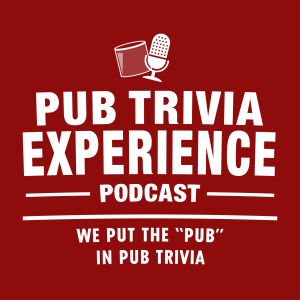 Wednesday Apr 26, 2023
Wednesday Apr 26, 2023
We have arrived at the final episode of Hot Seat Season 3, and we've got Jeff W. on the hot seat with Mike hosting. The last time these two got together for an episode, there were jokes and shenanigans galore, and this episode is no different. Tune in to laugh and play along...
Are you enjoying the show?
www.patreon.com/ptebb

Discord: www.ptebb.com/discord
Merch: www.ptebb.com
Facebook: The Lounge: Fans of Pub Trivia Experience & Boozy Bracketology
Twitter: @PubTriviaPod
Instagram: Pub Trivia Experience
PubTriviaExperience@gmail.com
Don't forget – Leave us a 5 Star Rating and write us a review
Enjoy The Show!