Episodes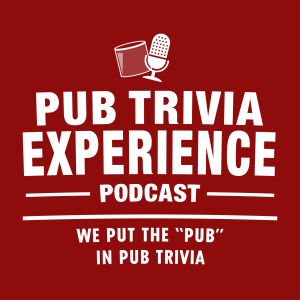 Thursday May 11, 2023
Thursday May 11, 2023
This week is a DOOZY... Chris is hosting a Chicagoland Show Down as BFFs Jay Borsom & Brittany Shaw go head to head... the host of Liquid Kourage takes on the former Jeopardy contestant in a fun (and rum) filled trivia fight!
Want fun trivia to support a wonderful small business owner?  Head on over to www.patreon.com/liquidkourage and take part in the World Trivia Federation!
Are you enjoying the show?
Connect with us on Discord, Facebook, Twitter, IG, etc… at www.ptebb.com
Don't forget – Leave us a 5 Star Rating and write us a review
Enjoy The Show!