Episodes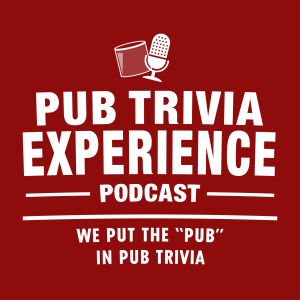 Thursday Jun 22, 2023
Thursday Jun 22, 2023
We have our 3 champions sitting down for the Championship Game!  Mike, Drew, and Brittany are here with Chris as host and this game features a little TWIST at the end of Round 2...
For the month of June here on the Pub Trivia Experience (sponsored by Liquid Kourage & the World Trivia Federation) we are bringing you a new mini-tournament format!  We will have 3 head-to-head matchups determine which 3 contestants will move on to the championship game in a BRAND NEW tournament format that will REALLY test your knowledge!
Are you enjoying the show?
Want to support trivia & a wonderful small business owner?  Head on over to www.patreon.com/liquidkourageand take part in the World Trivia Federation!
Connect with us on Discord, Facebook, Twitter, IG, etc… at www.ptebb.com
Don't forget – Leave us a 5 Star Rating and write us a review
Enjoy The Show!