Episodes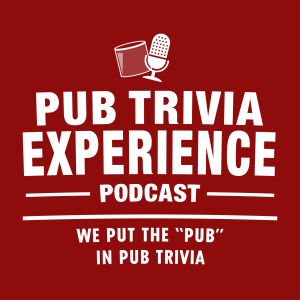 Thursday Jul 13, 2023
Thursday Jul 13, 2023
Welcome back to the Pub! Join us as we get to know our friends at Frenemy Trivia!

Be sure to check out the new show in the PTEBB family, Frenemy Trivia, out now!

Are you enjoying the show?
Connect with us on Discord, Facebook, Twitter, Instagram, etc... at www.ptebb.com
Email us at PubTriviaExperience@gmail.com
Don't forget – Leave us a 5 Star Rating and write us a review
Enjoy The Show!