Episodes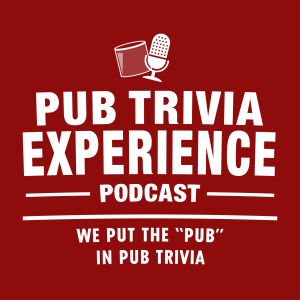 Wednesday Aug 16, 2023
Wednesday Aug 16, 2023
Welcome back to the Pub.  Recent guidance from SAG/Aftra and WGA strikes forced an audible on our end here and I actually think you benefit from this!  This week we have 2 PTE Bonus Episodes that usually feature on our Patreon feed but we are giving them out FREE in place of the movie trivia we originally had scheduled.  
It's Brittany vs Mike in some 2 rounds of Literature trivia that is sure to make you laugh and make you think...
Are you enjoying the show?
Want to support trivia & a wonderful small business owner?  Head on over to www.patreon.com/liquidkourage and take part in the World Trivia Federation!
Connect with us on Discord, Facebook, Twitter, IG, etc… at www.ptebb.com
Don't forget – Leave us a 5 Star Rating and write us a review
Enjoy The Show!