Episodes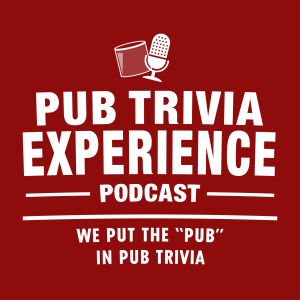 Wednesday Oct 04, 2023
Wednesday Oct 04, 2023
Well this is one fun way to celebrate 250 episodes of PTE!  Our newest member of the group Jeremy wrote a FUN game and it will be the team of married couple Chris and Leah taking on Mike in a game full of call backs, great trivia, good drinks, and genuinely fun times.  
I cannot believe we hit 250 episodes but now I can't wait to hit 500!
Are you enjoying the show?
Want to support trivia & a wonderful small business owner?  Head on over to www.patreon.com/liquidkourage and take part in the World Trivia Federation!
Connect with us on Discord, Facebook, Twitter, IG, etc… at www.ptebb.com
Don't forget – Leave us a 5 Star Rating and write us a review
Enjoy The Show!